Do you need a speaker for your group? Investing in productivity training will not only boost efficiency at your office, it will also help get everyone on the same page. Whether at conferences or in offices, in large groups or small gatherings, we are happy to speak at your next event.
TRAINING OPTIONS
1) Single Session:
These 1-2 hour training sessions are a great way to provide quick tips to your team, company, industry associations and non-profit organizations! Attendees will leave with actionable items to save them time. Favorite topics include Email Organizing, Virtual Notebooks, and Time Management.
2) Three Session Series:
Choose three topics to give your departement in a boost in productivity. Prior to training sessions, your team wil have the opportunity to participate in a custom survey so we can tailor the sessions to address their specific needs. Participants especially benefit from having time to implement strategies between sessions.
3) Custom Training:
A more intensive approach, these sessions are built to fit your group specifically. Groups will gather for a custom seminar that provides a more in depth look at our favorite topics. After the training session, each attendee will meet with one of our productivity consultants to address their individual goals.
TRAINING TOPICS
Time Management: Check More Items Off Your To-Do List
Email Management: Empty Your Inbox & Respond To Emails More Efficiently
Virtual Notebooks: Go Paperless With Virtual Notebooks
Outlook Productivity: Make Outlook Work Like An Assistant
Explore other training topics and in depth descriptions here.
ABOUT THE SPEAKER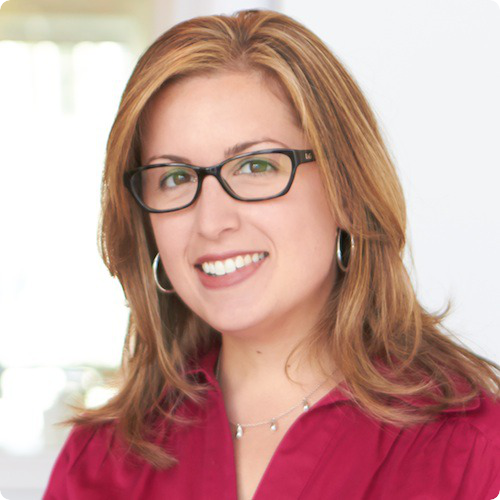 Elizabeth Dominicci (formerly Bowman) is the President of Innovatively Organized, which she founded in 2007, with a goal to work with busy executives and professionals to implement innovative solutions to solve their daily organizational challenges. Through workflow assessments, process improvement, productivity tools and apps, she helps overwhelmed teams, business owners, executives and individuals find more time in their day. Elizabeth has been as guest on radio shows, featured on King 5 and Q13 Seattle news programs and writes a regular article series for Parent Map magazine as well as her own well-followed blog. She delivers many seminars, presentations, and virtual webinars on a variety of organizing and productivity-related topics, including email organization and time management. Elizabeth is an active member of the National Association of Professional Organizers (NAPO), where she has been on the Board of Directors for the past four years and served as the President of the Seattle Area NAPO Chapter.
TESTIMONIALS
"It was by far the best conference session I have attended in a long time."
-Nick Peyton, PSGA Conference Chair
"Thanks again for presenting at January's Tech Thursday – you are a dream to work with an organizational inspiration  I can't tell you how much positive feedback members and staff have said about your tips!  Can't wait to work together again!"
- Nikki Ross Balcerak, Seattle Metropolitan Chamber of Commerce
"Watermark hired Elizabeth and her team to facilitate a webinar on email management that we offered to our business members and partner groups.  From the beginning stages of planning, I could tell that Elizabeth was organized, professional and quick to respond.  The actual webinar itself was thorough, easy to follow and provided extremely useful information on keeping your email inbox under control.  We received very positive feedback from those who attended and would definitely use Innovatively Organized again."
-Tesica Milligan, Watermark
"Thank you so much for investing in the non-profit sector as a presenter at the 2012 Spring Conference!  I appreciated having your tips and tools to be more productive – and I know my peers walked away with helpful hints they can use when they get to work on Monday."
-Rebecca Stephens, NDOA Board Member
SCHEDULE A TRAINING SEMINAR
Want to learn more about how a training seminar can improve your efficiency? Please email us at info@innovativelyorganized.com.